Bobolas - Water Resources Management Systems
High quality products since 1970!
The company since its founding in 1970 by Ioannis Bobolas has as principal objective quality. And that is why it pays particular attention to the design and continuous quality control on production, ensure that the products perfectly meet the needs of farmers, with a true saving energy, water and lowering operating and maintenance costs, thanks even to the long duration of that characterizes them due to the high quality of the materials used in their construction.
Uninterrupted operation of our products combined with ease of use, justify the initial investment and allow a real increase in production, and therefore revenue.
Dripline
Drip irrigation!
Drip irrigation is a method by which you get a saving of water because it provides the exact amount of water through drip directly to the root of the plant.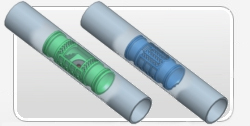 This type of irrigation saves energy and water because it feeds the roots of each plant with the right amount of water, while also achieving in this way a lower evaporation. The tube can easily be used to irrigate any crop, including greenhouses, vegetables, flowers etc.
Our many years of experience in the construction of dripline and compliance with strict Standards of production, guarantee the high quality of our products.
Rampa Bobolas
Irrigation through nozzles
The Rampa Bobolas is produced continuously from 1986 until today, and thanks to its built very careful, offers remarkable performance and fully meet the farmers who use it.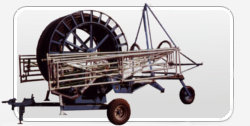 The maintenance of strict rules and constant quality control during the entire process of production, combined with the ease of use, make the Rampa Bobolas, unique in performance and durability.
With a relatively low overall weight of just 350 kg and thanks to its special design, is the lightest of its kind and requires for its operation a single person!